As we age in life, our teeth density changes and it is common to see adults with missing teeth as shown below. The teeth break and have to be removed or they just fall out. The question arises at this time of what steps are to be taken to replace these missing teeth and cover up that unsightly smile.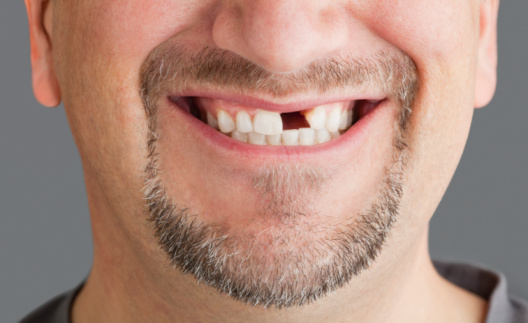 Basically there are a few options to consider, one of which is a mouth plate or better known as denture with one or more teeth attached. This is not used commonly anymore as the plate tends to interfere with modern day life and the stigma of "false teeth" also prevents a lot of younger customers from getting this option.
However this option is still available and it could be an alternative for you.
So this brings us into option 2 which is referred to as dental bridges.
Dental bridges are where the teeth on both side of the missing tooth are used as a support for a "bridge" which is placed over the teeth thus providing a replacement tooth as shown below.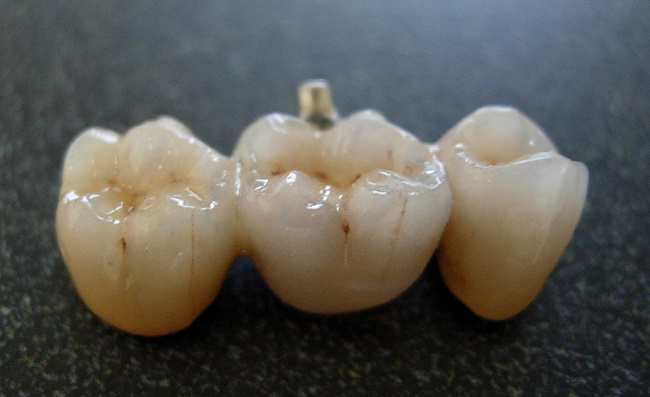 These can require some filing of the teeth around the gap to ensure the teeth can fit on top precisely and a dental bridge can be useful where previous operations have resulted in loss of jaw bones structure or damage to the jaw bone
However, by doing dental bridges, the teeth that are used as the support will need to be re-contour and if these teeth has any problem in the future, the entire bridge would be wasted which dental implants would not have this problem as each implants are placed individually.
This leads us to the our preferred option which is Dental Implants.
Dental implants are where titanium implants are directly inserted into your jaw bone which gives a good base to attach a false tooth. They can be used as an anchor to secure dentures, bridges or even single unit crowns and they are fitted by a professional dentist they will not only look amazing but fit perfectly and be an asset for your new smile.
Once the implants are secured it means chewing on food and so forth would be the same as your own teeth or even better, as the implants are supported by your jaw bone. Good oral hygiene has to be practised to ensure that the implant can last for a very long term.
Epsom Dentists use Nobel Biocare products which have proved very successful over the last 20 years. Contact us for more information.